Welcome to The Secret Series Wiki!
The Secret Series Wiki is about the pentalogy series of books by Pseudonymous Bosch. It is a wiki that anyone can edit, add knowledge, and contribute to.
The Secret Series
Edit
The Secret Series is a series of books based on the five senses, going back and forth between the author and the Secret. Cass, Max-Ernest, and Yo-Yoji are the protagonists in this series.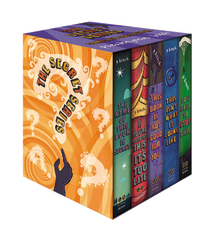 The five books and a do-it-yourself book published in this series are:
Book One: The Name of this Book is Secret (September 1, 2007, based on smell)
Book Two: If You're Reading This, It's Too Late (September 1, 2008, based on sound)
Book Three: This Book Is Not Good For You (September 1, 2009, based on taste)
Book Four: This Isn't What It Looks Like (September 21, 2010, based on sight)
Book Five: You Have To Stop This (September 20, 2011, based on touch)
Book Six: Write This Book: A Do-It-Yourself Mystery (April 4, 2013,the do-it-yourself book)
there is a possibility of a 6th book on the 6th sense
The Bad Books Series
Edit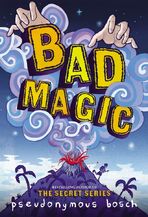 The Bad Magic is the first book of a new series.
The first book in this series is:
Book One: Bad Magic (September 16, 2014)
Book Two: Bad Luck (February 9, 2016)
Book Three: Bad News (March 28, 2017)